Startup Video Production Company:
If you're a Start-Up and need a video to grab the attention of potential investors and grow your business, we can help. We are an experienced and creative video production company.
We are a Crowdfunding video production, Kickstarter video production, Startup video production - we basically offer filming, editing and animation services for companies that are starting up and looking for funding.
Tailored Media have produced many startup videos (over 100 videos for small and medium businesses around the world) which have enabled companies to exceed their investment baseline and go on to have exciting successes. We pride ourselves in being amongst some of the most creative film companies in London, having catered for a fantastic range of clients and industries - especially for crowdfunding campaigns.
We operate with integrity and are able to suggest the best creative ideas for any brief, regardless of who the client is (big or small).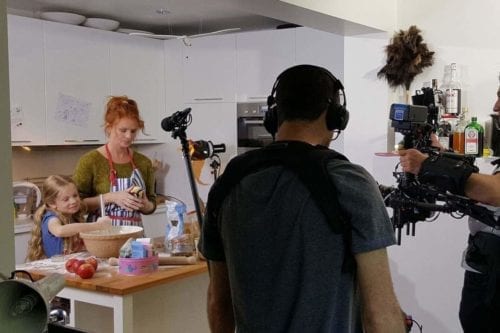 How we help:
we have an initial brainstorm and research session, sharing ideas 
we create a storyboard for you to approve and sign off (we call it Creative Treatment)
we help you write the script for the Voice Over or for any text to appear in the video

we chose the right Voice Over talent for your story (female, male, filmic or natural voice etc...)

we can source actors, or film your own staff at work, to help tell the story, using high end cameras
we can use stock imagery or video to add to your film (like specific shots or drone footage etc)
we create fancy animations to embellish your film and to add information (like infographics)
we use music to add emotion and energy to your film
we add an End Logo and URL with CTA (call to action) to help viewers remember who you are and who to contact
we can add subtitles in different languages for any of your international investors too, or for local markets
we can create different versions for social media (twitter, facebook, youtube channel)
This is a film we made for a milkshakes company looking to raise 250K in a few weeks to help them expand their production and export to larger clients. We created a storyboard for the client and we also worked on a script for the voice over artist. The animation was a success and in less than a week the goal of 250k was achieved. Happy days!
This is a startup film for an exciting Fintech company in Canary Wharf, London. They offer practical and safe mobile banking solutions for emerging countries. We filmed this in one day and had great fun working with them. Editing took 3 days and the client was impressed with the overall quality!
Our only goal is to help your businesses achieve their own goals, we like to create high quality films that everyone can be proud of, but most of all we totally appreciate how important it is for startup companies to reach their funding - and to make a great video is definitely important; it is also a great responsibility for us a video production company to make successful films, so we take your goals extremely seriously.
For us it's all about focusing 100% on creating a punchy, informative film for potential investors (be it a case study video, a documentary, or a more polished commercial, or even an animation / infographic) we will help you create your perfect film.
Raising funds for any given idea is no easy task, even for the best startups out there on the best crowdfunding websites, and Video is definitely one of the easiest ways to gain trust and to reach more investors. By sharing a Youtube or Vimeo link and seeding it online on blogs, or social media, it can quickly help you reach your objectives. By posting the video on your own website you can add a huge asset to the way you present your brand or idea online. Put frankly, having a great video on your page is definitely going to add Kudos...
"Any serious entrepreneur or startup should definitely consider contacting a production company before they even start looking for investment, well ahead of any official crowdfunding campaign."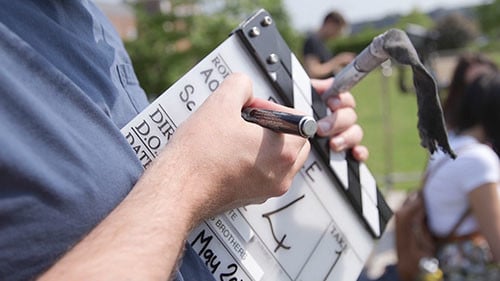 We have produced films & videos for companies applying to startup websites and crowdfunding platforms like:
Kickstarter: https://www.kickstarter.com
IndieGoGo: https://www.indiegogo.com
GoFundMe: https://www.gofundme.com
YouCaring: https://www.youcaring.com
Crowd Supply: https://www.crowdsupply.com
Crowdfunder: https://www.crowdfunder.com
Experiment: https://experiment.com
Crowdcube: https://www.crowdcube.com
Chuffed: https://www.chuffed.org
What NEXT?
We recommend starting with a call, or a Skype chat, where our creatives can assist you with any questions you may have about the filming and editing process for your crowd funding video, most often we get asked:
how long does it take to make a video?
how much does it cost to make a video?
what is the ideal duration for a startup video?
The shortest answer to all of the above is: 'it depends'. It may take a few hours to make, or a few weeks... Some crowdsourcing films are really short (like 30 seconds), some other films require more time to convey the message... more like 4-5 minutes. Some films are more complicated to make, with animation and motion graphics... or they may require filming in remote areas, abroad etc.
Ultimately, it may cost as little as a few hundred pounds to maybe a few thousand... and it really depends on the overall idea and the kind of video you are looking for. We are always happy to give a ballpark figure over the phone or on email to help you make a decision, after an initial chat.
The best thing to do is:
Let's have an initial brainstorm, laying out all ideas, and picking out the focus of your film. We can then help you narrow down your choices of style and format, and what's best for your final viewer. It may be that you started with the idea of having an animation made, when in reality your viewers might benefit more from seeing some talking heads or interviews, or some more standard film content - allowing you to focus your budget on what really matters: the message. Or you might prefer to have a polished commercial using actors and locations, with cool props and costumes, or some sophisticated 3D animation...
We use all our knowledge and experience to guide you towards the best kind of crowdfunding film for your idea and target audience.
Let's get started - get a quote now:
e-mail: hello@tailoredmedia.co.uk
phone: 020 8301 8420
skype: tailoredmedia
Video Production Company: https://tailoredmedia.co.uk
Our Address: Tailored Media, Gunnery House, 9-11 Gunnery Terrace, Royal Arsenal, London, SE18 6SW
(We offer filming and editing services, including animation, and although we are based in London, we do make films around the globe as we are a truly international company, working in multiple languages across multiple countries, with our extensive list of local fixers and filmmakers. If you are in the UK and you'd like to come to our studio and meet us in person, we're always happy to show you around and discuss your idea face to face). Otherwise let's do it online, a Skype call is a great way to start off the project! For more information on our corporate video production services please go to: https://tailoredmedia.co.uk/corporate-video-production/