New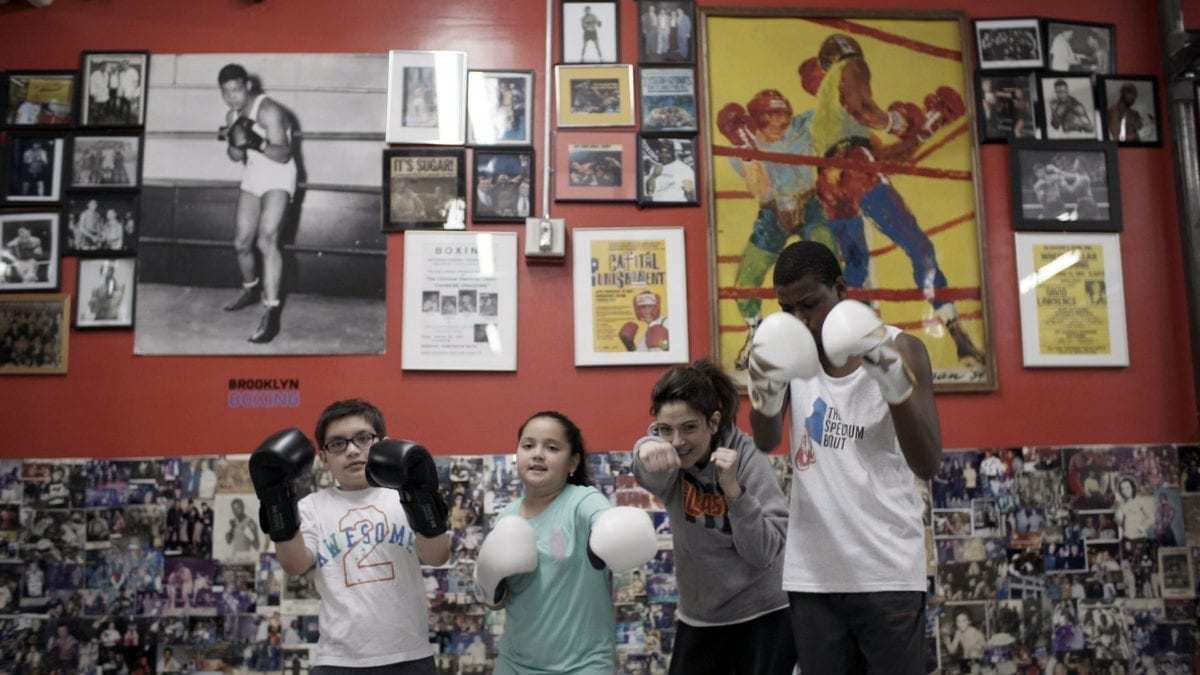 Filming a Charity Video in Brooklyn
We had great fun making this charity video for a world famous Boxing Gym in Brooklyn, New York – Gleason's Gym. The owner Bruce Silverglade seemed like a real film character (think Rocky movies), such a lovely person to have met, and local legend for sure. He was mega generous and friendly and we really thank him for his time. Many of the great fighters of the past & present trained at his gym: Mike Tyson, Mohammed Ali, Jake La Motta… and many many more super famous champs… the list is too long for this blog… We were lucky to meet Jessica Margulies, a certified Special Education Teacher, working with children with autism, and she showed us through a typical day in the Gym and shared some thoughts on her program The Spectrum Bout.
ABOUT THE FILMING:
We used an a7sii and Odyssey 7Q+ recording clean video signal externally with a Cinema Lens Canon CN-E 35mm t1.5 – the low lighting situation was hugely helped by the amazing bright sensor of the a7sii and the lovely dynamic range in the shots.
The atmosphere was amazing, the dim lighting with pictures of great champions everywhere… it really oozed with cinematic beauty, and we've been really lucky to work for such a great Gym and charity program.
We decided to make this charity video in a slightly different way than usual. With just a Voice Over, instead of seeing the speaker talking on screen. And we covered the voice over entirely with Broll shots and actuality scenes from the training session. We wanted to film everything in 50p slow motion to create a smooth cinematic look.
The main aim for Tailored Media as a charity video production in London, is to create engaging and emotional films anywhere in the world, something that is personal and is more documentary like than a classic case study…
We thought that we should combine in one film what the charity organisation does and what Boxing means. The focus of the film is about how Boxing helps children with autism. It is quite fascinating to know that what is generally conceived as an aggressive sport, based on physical power and strength, can actually be hugely beneficial for the personality and social challenges that children with autism may have.
MAKING A CHARITY VIDEO:
Making charity videos in the UK or internationally is one of our true passions and goals as a video production company. We love telling true stories and looking for an angle that fascinates audiences online. We think Boxing and Autism was such a great chance to explore something new and inspiring. Ultimately it is branded content as the Gym's logo is on it, but we treated it as a piece of journalism – unbiased, direct.
Thank you Gleason's! and thank you boxing community in Brooklyn who have allowed us to film you and share some of your time.
If you are looking to make a charity video for your organisation please get in touch, we'd love to help.
Visit: https://tailoredmedia.co.uk 
E-mail: hello@tailoredmedia.co.uk
Disclaimer: We are not experts on Autism and are not pretending to be. This film is not scientifically backed, at least not by us. We are a video production company wanting to make an interesting film. If you have any concerns with this content or the people appearing in the film, please let us know and we will review it or get back to you with questions.