Museum Video Production:
We are a video production company with extensive experience working for international museums and heritage organisations like English Heritage. Whether directly with museums or indirectly through creative agencies, news organisations (like The Telegraph) or as part of branded video content for specific marketing campaigns (like Google Arts & Culture), we have been commissioned to film and edit several films for museums, including The British Museum in London, The Archeology Museum in Hamburg, The Royal Museums of Fine Arts in Belgium, The Windsor Museum and many other amazing museums and galleries – big and small.
We are a team of creative and inspired filmmakers, with an eye for detail and a thirst for culture, we enjoy working with museums and creating video content that is useful for both viewers online and for our client's internal PR.
We work with the highest standards, in terms of quality crew and technology used, including the latest film gear (like 360 cameras, drones) and storytelling techniques (interviewing staff and experts in the field – or scripting voice overs. We also create animation and infographics for those films that need graphic overlays and animated video.
To finish things off, we also work with some of the best agencies in the UK offering translation and subtitling services, helping us localise the videos in any language required, suitable for international audiences (for example CC captions that can be enabled on Youtube channels etc).
  CLICK here to find out more & Get a quote  
Here is a selection of our museum films:
Exhibition trailer – video production:
This is a trailer and launch video we made for the Charlotte Perriand exhibition in London. We interviewed curators, designers and architects to showcase some of the exceptional work and philosophy behind some of Charlotte Perriand's work. Using high end ARRI mini LF cameras and sliders for the interview, in combination with gimbal and RAW audio recording, we loved working on this project. As a video production company in London specialised in Arts and Culture, we pride ourselves in offering high end cinematic filmmaking to help promote arts, culture and heritage, especially during Covid-19 times.
The Design Museum in London https://designmuseum.org/ 
V&A Museum – Victoria and Albert Museum – video production:
This is a combination of corporate film with Museum video production – we had a great time filming at the V&A making this special video for Global Blue. The film talks about Fashion and the Royal Family – specifically about Cecil Beaton and his creative work for the Queen. The collaboration between the V&A museum and our video production in London helped raise awareness for this special exhibition online. The filming and Editing was done in-house on Premiere Pro and the cameras used were DSLR due to time restrictions on set. We only had 2.5 hours to film and were requiring a quick and light setup. Cameras used Canon 5D + Leica lenses. Audio on Zoom h6n and Sennheiser radio microphones.
Visit the V&A Museum online https://www.vam.ac.uk/
Design Museum in London – video production:
We had the exceptionally rare opportunity to film at the Stanley Kubrick Estate in St Albans, as part of the Kubrick Exhibition at the Design Museum in London, and to have met Stanley's amazing wife Christiane and legendary producer Jan Harlan. We filmed a series of short promotional videos for the launch of the exhibition, including vertical and square formats (9:16 and 4:5) for Instagram TV and widescreen for Facebook and Twitter. Looking at some of the props and tools used by the great filmmaker, we filmed and edited short inspirational content to raise awareness of the museum's online campaign.
Visit the Design Museum in London https://designmuseum.org/ 
Royal Museums Greenwich – video production:
This is a Museum video production for RMG (Royal Museums Greenwich) in London. We filmed this on ARRI Alexa cameras with a combination of vintage lenses and Canon Cinema CN-E lenses (full set). Mounted on Movi Pro Gimbal with latest firmware and filmed in RAW to maintain pure colours and highest definition. We used reverb attenuation with microphones like the Sennheiser mkh50 and radio mic in close proximity (hidden) for added detail in voice – and also anti-reverb plugins in Premiere Pro. The lighting used was cold LED panels with zero impact on art work (as it is light sensitive due to it's historic nature) and we wanted to make sure everything was shot in as much daylight as possible. We love working on inspiring cultural content such as this, it was a huge honour to work with artist Mat Collishaw and Senior Curator Sue Pritchard to make this happen.
Visit Royal Museums Greenwich – RMG – online https://www.rmg.co.uk/
Royal Museums of Fine Arts of Belgium (Google Arts & Culture)
We were commissioned to make this short film for Google's Cultural Institute (now Arts & Culture), showcasing their virtual reality experience of Bruegel's permanent exhibition. A fantastic way to enjoy art by exploring and discovering the minutest detail and immersive experience offered by Gigapixel imagery and Virtual Reality. The partnership on this particular project between the museum and Google has allowed visitors to enter a new dimension of Art, enhancing the way that culture is assimilated. Not only as a traditional viewer, but participating in the work of art itself, in a more advanced way. We filmed it in half a day, with an ARRI Mini + Canon c300mkii in 4K and slow motion – with cinema lenses.
Visit this museum online https://www.fine-arts-museum.be/en
The Design Museum in London – video production:
Here is another example of video production we worked on for the Design Museum in London, for the Moving to Mars exhibition. Filmed with ARRI Alexa mini cameras and Movi Pro gimbal this is an example of quality video production services we can offer. We filmed at the ESA space agency head quarters in Cologne, and used archive material from both ESA and NASA and stock footage cleared for use online. We interviewed and filmed Tim Peake showing us around some of the satellites on show at ESA.
Visit the Design Museum in London https://designmuseum.org/ 
We had the pleasure to meet Dr Laser in Manhattan and to create this short promotional video for his social media channels and to place on Tripadvisor website to attract more visitors to his museum. Dr Laser is the pioneer of hologram photography in the world – a big deal for those generations who love hologram stickers… the most fascinating thing for us was that he shot the first hologram photograph of Andy Warhol, meeting him in person and getting to work with him, amongst many other celebrities must have been amazing. We filmed it in half day and edited it real fast for a quick turnaround. Not a bad result, the general tone of voice and the music is quite fun as well. He is quite a cinematic character…
Visit his museum online https://www.holographer.com/
SKODA – Brand Heritage Teaser
This is a Museum Video Production teaser for SKODA's Museum collection. We were in Czech Republic filming a project about how technology changes car manufacturers and off the back of that we created this little teaser to show what can be achieved for a Brand's own heritage.
Lullingstone Castle – Medieval Day (English Heritage)
We made a short trailer for the Medieval day at Lullingstone Castle, organised each year. The film is a straight forward and simple portrait of some of the characters and what can be found at the castle on that day in summer.
Visit Lullingstone Castle https://www.lullingstonecastle.co.uk/
Here is a showreel of our animation work for Museums:
How we can help:
we offer creative guidance and consultation as part of the pre-production phase

we film using friendly and extremely skilled crews

we use the latest technologies (including 360 video and drone filming) filming everything as 4K resolution and beyond

our editors will create the perfect story, harnessing the assets and archive material provided by the client, or gathered through our research phase

we use animation (2D or 3D) and motion graphics (infographics) to complement the videos, adding information and a more interactive feel to the video content

we work together with translation and subtitling agencies to help our clients localise their videos and maximise the international appeal of their museum or gallery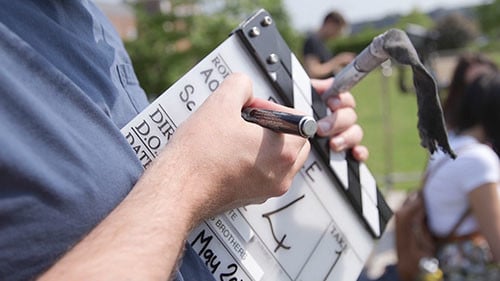 Let's get started – get a quote now:
e-mail: hello@tailoredmedia.co.uk
phone: 020 8301 8420
skype: tailoredmedia
Video Production Company: https://tailoredmedia.co.uk
Our Address: Tailored Media, Gunnery House, 9-11 Gunnery Terrace, Royal Arsenal, London, SE18 6SW
(We offer filming and editing services, including animation, and are based in London, if you'd like to come to our studio and meet us in person, we're always happy to show you around and discuss your idea face to face).